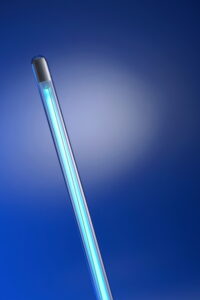 You want cleaner indoor air for your home. We don't blame you. Last year, people spent more time indoors than at probably any other time in their lives, and this made it more urgent than ever to have fresh and healthy air.
One of the ways to clean the air in a house is through the installation of an air purifier in Benton, LA. But which type of air purifier? You can purchase many different models that use a variety of methods to clean indoor air. How do you select the right one?
First, Always Work With Professionals
The best piece of advice is the simplest: whenever it comes to adding indoor air quality devices to your house, trust indoor air quality professionals for the service. The variety of indoor air quality solutions available is tough to navigate if you don't have experience with handling these systems for homes. Whole-house air purifiers require professionals to accurately install them, so you might as well have the pros involved from the start so you have the right type of air purification system. 
If You Don't Already Have Air Filters…
The next thing to consider when it comes to air purification is air filtration. We don't recommend trying to use an air purifier on its own to improve your home's indoor air quality. Air purifiers are designed to target small pollutants, the ones that often escape standard filters like gas and odor molecules, bacteria, and microbes. Air purifiers don't handle larger particulates such as dust, dander, lint, and pollen—and you likely have plenty of those circulating through your air. A mechanical air filter takes care of catching these larger particles so the air purifier can then "sweep up" the remaining ones. IAQ pros can find the right filters to integrate into the HVAC system of the house to remove the majority of pollutants larger than .3 microns. 
Air Purifier Types
Now that you have an air filtration system to trap large particles in the air, you can look for the purification system to match it. Air purifiers can use a variety of methods to remove pollutants from circulating air: ionization, ozone, and ultraviolet lights are the most common, and some air purifiers combine methods to provide greater coverage. 
Ionization air purifiers are among the most common. They change the charge of particles inside an electric field in the ventilation system, which causes the charged particles to clump together for easy removal in the filters or to be drawn to a pair of plates on the purifier. Some filters create ozone to actively target pollutants throughout the home. UV air purifiers are designed to disrupt and kill organic pollutants such as mold spores, bacteria, viruses, and microbes.
Our indoor air quality specialists can find out what type of pollutants are the biggest problems in your house. We then use this knowledge to find the right air purifier to help deal with it—we'll match it to the air filter as well. You can also rely on us in the future for indoor air quality system repairs and maintenance so you'll continue to enjoy the clean air you deserve. 
Moon's Air has provided whole-home comfort since 1971. Call us for service today—it's good to be Mooned!