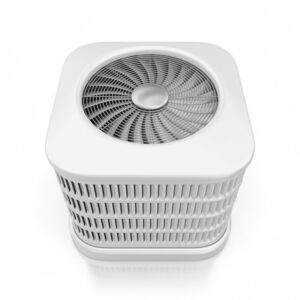 Spring is almost here, and although that doesn't mean we get instant warm weather, it's still a time to get your house ready for the coming heat. This is when we recommend our customers schedule their air conditioning maintenance in Shreveport, LA.
Early spring is the best time to have this job done because it preps the AC just before it has to be used the most. You'll be right on time, and the AC will be fresh from its maintenance appointment to do the best cooling job for you during the summer.
Why Spring Maintenance Is So Important
Maintenance is one of the most important services we offer our customers. It's not a luxury or an additional service for an AC, but critical to how an AC performs and how much it costs to run over the years. We think you'll see how vital maintenance is when we list out its main benefits:
Fewer repairs: Did you know that the majority of repairs an AC system may need can be prevented thanks to maintenance? Consider how much this saves you on repair costs as well as the inconvenience of having to arrange for the repair.
Longer system life: An AC may only live up to half its estimated service life if it misses maintenance. You'll get to enjoy your current air conditioning system for many more years when you keep up with maintenance.
More efficient performance: An air conditioner can keep around 95% of its original efficiency rating for all but the last two years of its lifespan if it's regularly maintained. Otherwise, the AC will lose 5% per year, and energy bills will go up.
Warranty protection: The warranty on an AC can be voided if it doesn't have annual maintenance.
Peace of mind: This is maybe the best benefit of all—you won't have to worry about the AC suddenly failing on you when you need it the most. Maintenance keeps it in the best shape each year.
There are literally no downsides to having AC maintenance! If you get in the habit of having it done each year, you'll be rewarded many times over.
The Proactive Savings Agreement
We make it easy for you to have the AC maintenance you need each year with our special Proactive Savings Agreement. When you join, you'll receive two maintenance tune-ups each year, one for your AC in spring and another for your heating system in fall. In addition to receiving air conditioning and heating maintenance, when you join the Proactive Savings Agreement, you'll enjoy these special membership benefits:
A lifetime service guarantee on any repair we make.
The first pound of any refrigerant we need to replace is free.
No overtime fee for as long as you're a member.
A reduced diagnostic fee.
Priority service so you can jump to the front of the line when you need repairs.
Always receive the lowest rate possible—a 20% savings as a member.
All you have to do is call us today to sign up and get on the schedule for the next convenient appointment. We want you to have a great spring and summer thanks to our professional maintenance services. 
Moon's Air has provided whole-house comfort since 1971. Call us today—It's good to be Mooned!