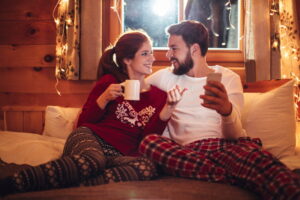 Temperatures are swinging back and forth here at the end of the year in Shreveport, making it hard to predict when you'll need your heating system running or not. You will definitely need it more in the coming months as we enter the middle of winter, and you want to be as certain as you can that the heater will turn on and provide heat when you need it the most.
What can you do to have that certainty?
The answer to that is simple, at least if you have some knowledge of how HVAC systems work: arrange for professional heating maintenance in Shreveport, LA. The sooner you have this done, the more protected your home will be from a broken heater during a cold snap.
"Is heating maintenance only for fall?"
Fall is the ideal time to have it done. Having heating maintenance done in fall gets the system ready before the first cold days, but close enough that the heater will reap the most benefits. It's also a time of year when HVAC technicians have less crowded schedules, with fewer emergency calls because of the milder weather.
But, and this is important to remember, heating maintenance doesn't have an expiration date, it only needs to be done once a year. Considering that our winter weather doesn't get severe until around January, you still have time to get it done and enjoy most of its benefits. The key thing is not to skip it.
"What can go wrong if I miss a year for heating maintenance?"
Your risk of the heating system breaking down goes up substantially—and that's exactly what you want to avoid. Professional maintenance is a full tune-up for your heater that includes lubricating motors and other moving parts, cleaning and making adjustments, tightening electrical connections, checking on gas/refrigerant pressure, measuring airflow and amperage, and much more. The final result is a well-tuned machine with much of the stress of last year's winter removed.
Maintenance prevents many other issues, such as the majority of repair problems and the heater losing energy efficiency so it starts to drain more money to run. Lack of maintenance also contributes to a heater that runs down early and needs a premature replacement.
We've saved the most important for last: safety. During maintenance, we carefully inspect your heating system to see that it will run at the highest safety standards. This is especially critical for gas-powered heating systems like gas furnaces. The inspections will locate any potential hazards so you can have them repaired before you need to run the heating system the most.
"Okay, how do I get started?"
This is the easiest part: join our Proactive Savings Agreement! This maintenance program makes you a VIP customer with special benefits such as reduced diagnostic fees, a lifetime service repair guarantee on any repair we make, and front-of-the-line service. But the biggest benefit is that you receive two maintenance tune-ups each year: first for your AC in spring, then for your heater in fall. We'll ensure your HVAC system stays up to date with its maintenance needs.
Moon's Air has provided whole-home comfort since 1971. Call us for service today—it's good to be Mooned!