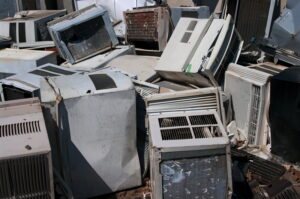 And you thought the big fall question was, "What am I going to dress up as for Halloween?"
We aren't diminishing the importance of your Halloween costume choice, but autumn is also time to take stock of your HVAC system. You'll need to schedule professional maintenance for the heater to ensure it works at peak performance through the winter. You'll also need to pay attention to your air conditioner, which just ran through a gauntlet of hot weather. In fact, it may be its last summer, and if you need a new AC installation in Shreveport, LA, fall is a good time to have it completed.
Wondering how to tell if this was your AC's final go-around? We can help! Follow us below, and when you're ready for a professional opinion, call our team.