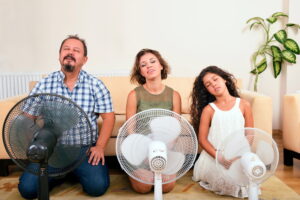 One of the difficulties of the end of the summer—aside from the intense heat—is that it's a prime time for air conditioning systems to run into problems.  Air conditioning in Stonewall, LA puts in a few hard months of work before the August swelter arrives, and even an AC that has received the best in maintenance each spring can run into problems with the stress the end of the season places on it.
The best way to deal with potential AC troubles at this time of the year is vigilance. Watch for odd behavior from the air conditioner that warns you to call us for repairs. We offer service 24/7, so you can always reach us when you think your home's AC needs help.
Below are some common problems that often affect air conditioning systems at the end of the season. Knowing these troubles makes it easier to spot them early.